Sani Pakkush 6953m (Virgin South face)
Revers gagnant
Climbers: Fine Pierrick, Welfringer Symon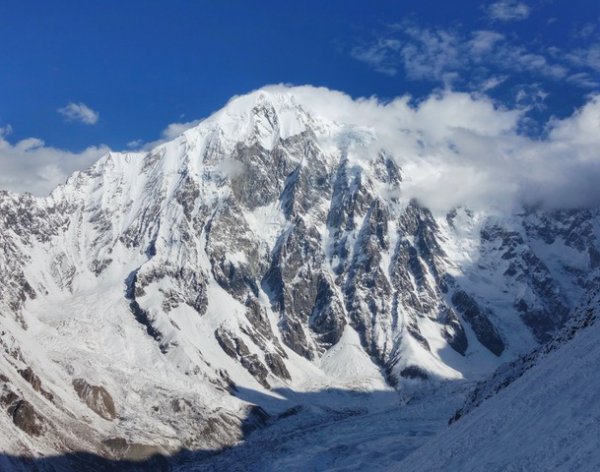 Sani Pakkush. South Face

Arrived in the beginning of October on the Toltar glacier we acclimatized around our basecamp situated at the base of the massive South face of Sani Pakkush which remained unclimbed.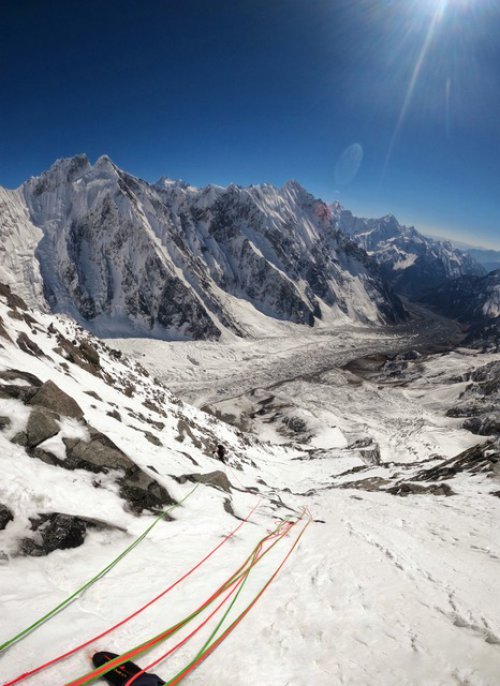 Day1. 5300 m

After two weeks we were ready to give a try in this big piece of alpinism. Poor weather conditions made us wait fax days more but the sun was expected to shine for almost one week which made us allow to give a proper try in the face.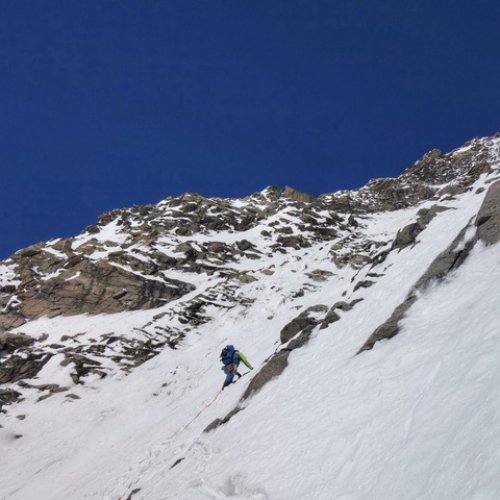 Day 2. 6000 m

After an early start at 2am form our basecamp on the first day, we met the first difficulties at an altitude of 5000m at the very beginning of the face, with some sustain ice pitches. Then follow some more easy terrains of snow and mixed climb. At around 5600m we made one of the hardest pitches of M4+/M5 to find a little platform and make an uncomfortable bivy.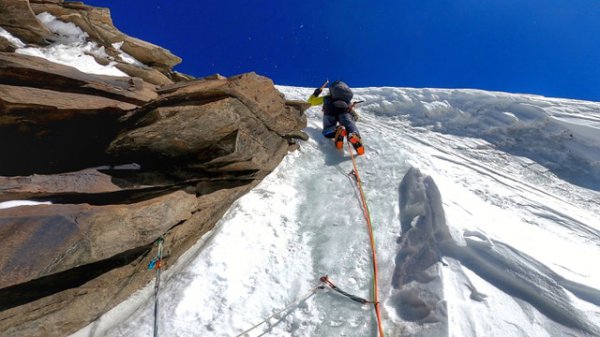 Day 3. 6300 m

On the second day we managed to get high up on the face and made two awesome pitches of pure ice. At around 6200m we look for a desperate bivy sport but never find it. Finally we wait for the sun to come back sited on a rock. On the third day, we were really exhausted after two bad bivys. We decided to put our tent at an altitude of 6400m on the summit ridge where we find a nice and comfortable crevasse to have a proper rest.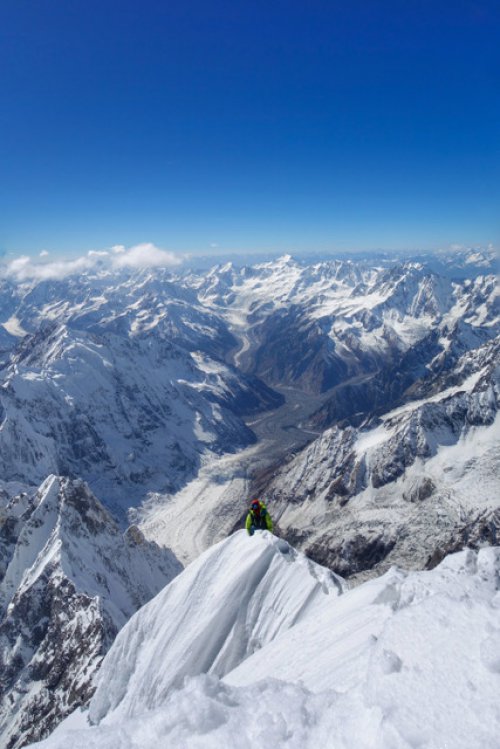 Day 4. 6900 m

On October the 19th, we decided to make a summit with almost no gear. We let our bivy in place and went for the last 500m on the snowy summit ridge. With a constantly changing quality, it was harder and harder to go up the summit but after 7 hours of hard work sometimes digging into powder snow. We arrived at 14pm completely exhausted on the Sani Pakkush summit at 6953m.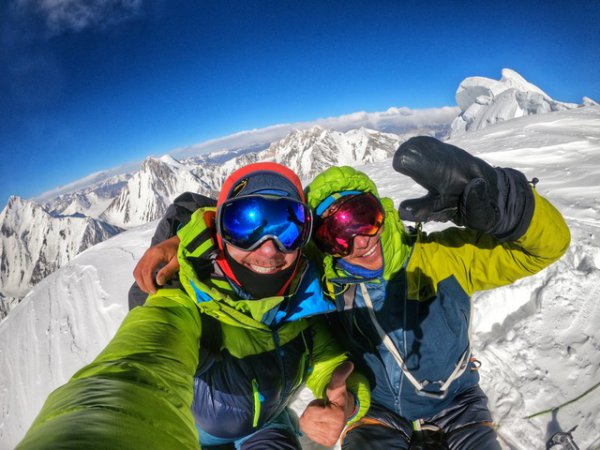 Day 4. Summit 6953 m

We spend our last day going down this massive face of 2500m, switching between rappelling (20-25) and downclimbing. On the late afternoon of October 20th, we made it safely back to basecamp empty of all our energy and lots of emotions in our minds.
Sani Pakkush 6953m (Virgin South face)
Revers gagnant
2500m / 90o / M4+ / WI4+
16-20/10/2020