«…Through these four quarters of the way… »
(V. Vysotsky, The tightrope walker)

After the challenge summit Mt. Jannu North Face (7710 meters) there have been many demands on guy's time for two years: continuous succession of celebrations, appearances, awarding ceremonies.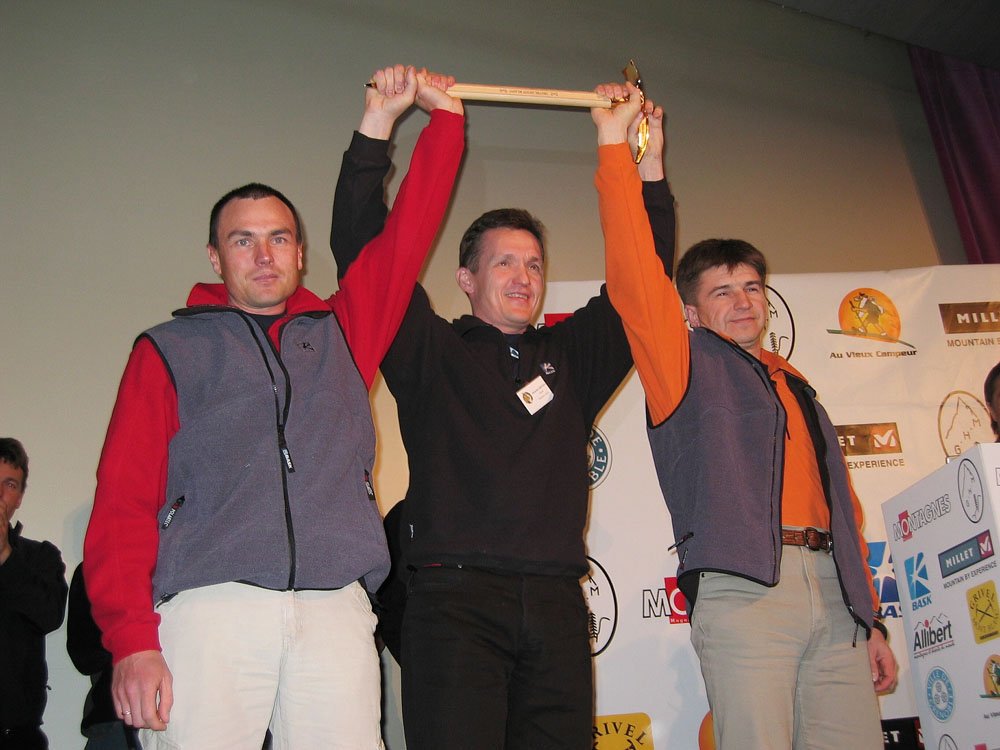 Piolet d'Or 2004, Odintsov's trip to Japan at the invitation of Japanese Mountaineering Federation, Ruchkin's slide - show demonstration in the USA. In 2005 Mikhailov and Bolotov were members of the Piolet d'Or 2005 jury…

But they have lacked only for serious walls. Ruchkin says: «It's bad when you are without work and money, but it is rather worse when you are without mountains».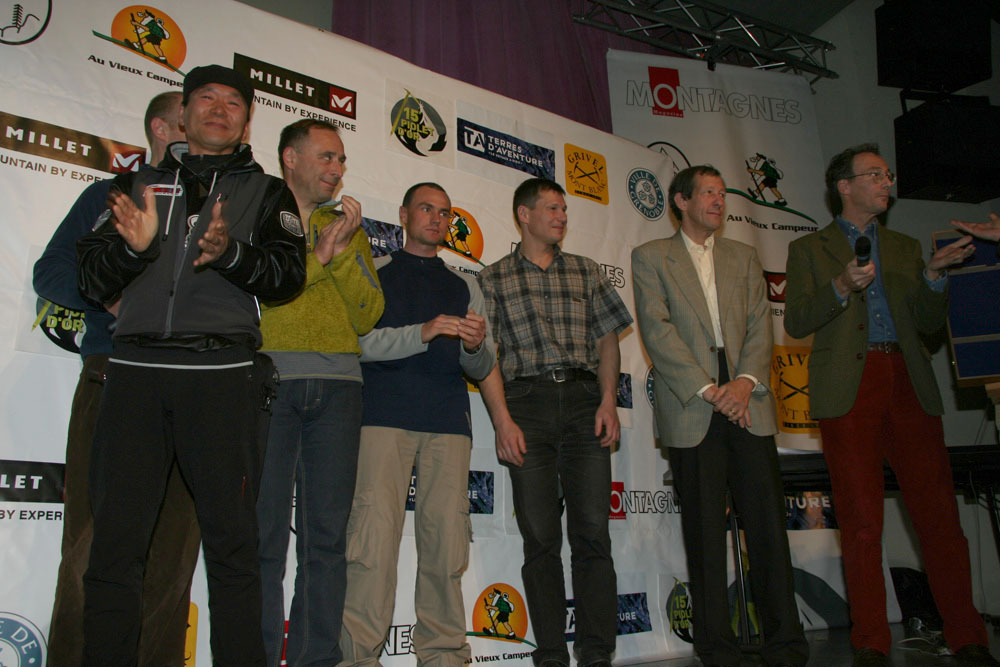 And so, they are starting on June, 11. Usual routine: visas, tickets, equipment, gas, telecommunication, food etc. is running round and so on indefinitely. However, they seem to be young-eyed, their faces shine with expectation the main thing - meeting with the eighth wall in spite of all this vanity…

Masherbrum (7821m) is one of the magnificent peaks of Karakoram, Pakistan, located in the southwest of Baltoro Glacier. The summit vertical north face is a great pyramid with vertical narrow ridges expanding quickly to sharp peak. Its northeast face amazes with analogy to Jannu North Face. They are like twins - brothers, but only one of them is successful and known due to French expeditions and another keeps in the shade waiting in the wings.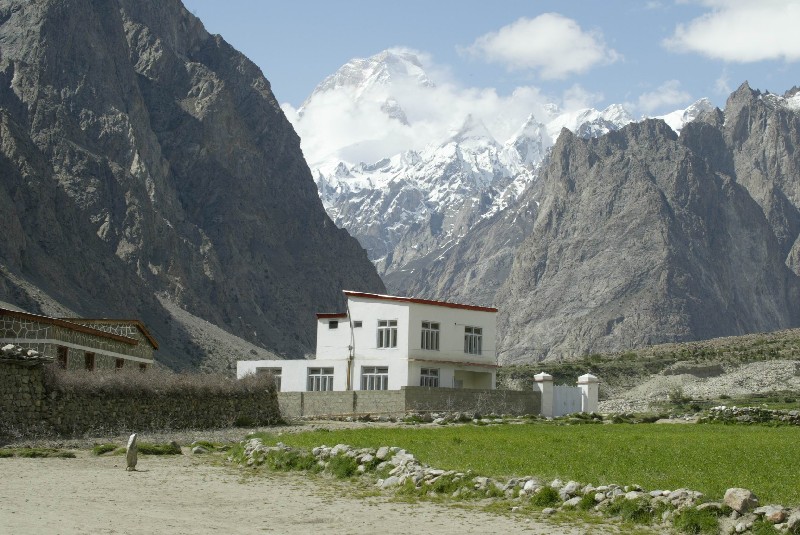 American-Pakistan expedition first climbed Masherbrum from the southeast in 1960. In 1983 and 1985 Japanese team repeated attainment of Americans after an unsuccessful attempt of 1975 to climb Masherbrum from the North when Japanese climbers had reached 5500m and bailed saying the route too dangerous. In 2003 a team Steve House/Marko Przelj/Matic Cartwright became the Mugs Stump Award winner for their attempt the north buttress of Masherbrum.

The challenge mountain has not gone unnoticed by Russian climbers. And in summer 2005 Alexander Odintsov and Alexander Ruchkin went for reconnaissance to Pakistan. Ruchkin's comment was laconic: «Super Mountain!»

Team 2006 includes: Odintsov, Ruchkin, Mikhailov and two new participants of the project: Oleg Khvostenko and Evgeny Dmitrienko recommended by Nikolay Zakharov, the coach of Krasnoyarian team. And, of course, the constant doctor is Mikhail Bakin.

Base camp is planned to establish on a glacier at 4500 m. Advanced camp - at the foot of the Wall at 4700 meters. Altitude difference of the Wall - more than 3 km, it's long and technically difficult. The team aims to fix half of the route, haul gear to the middle of the wall and then from the point of 6 500 m start climbing the vertical part of the wall in two-man teams in capsule style.

Doctor Bakin will stay in base camp and communicate information about running of the expedition. And all of us would like to hope that communication with continent will be his unique duty.